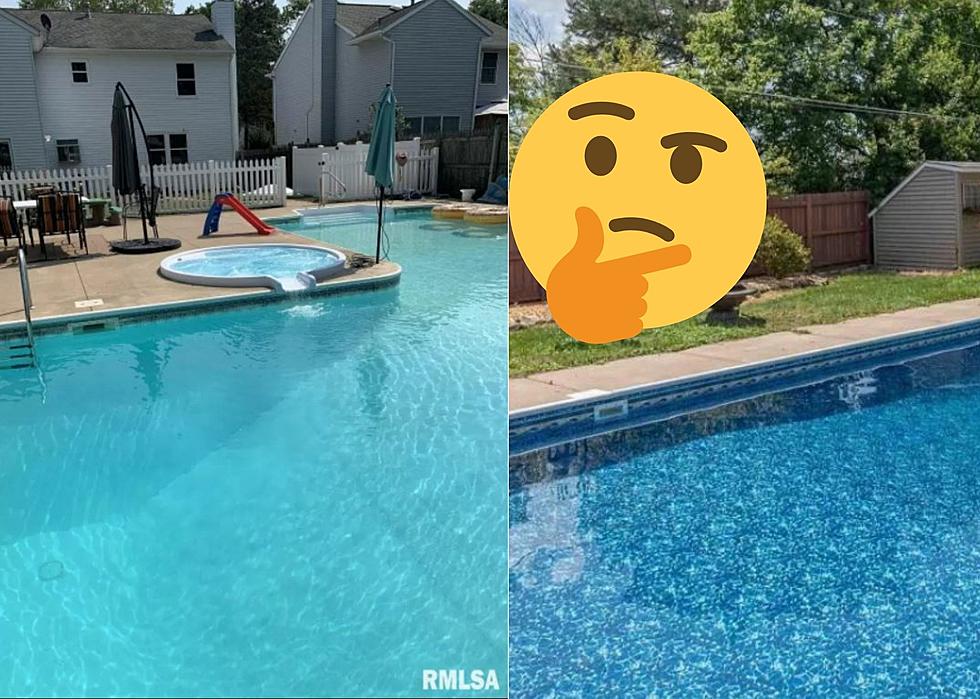 If You Want a Home With a Pool, Best of Luck Finding One in the QC
Trulia/Mel Foster Co/RE/MAX River Cities Moline
Summer is coming up (despite the lack of sunshine lately) and if you're looking to buy a house in any of the Quad Cities that has a pool, you may struggle with that a little bit.
In a search on Trulia of homes in Bettendorf, Davenport, Rock Island, and Moline, only 4 available homes have pools. There are several homes that are listed as 'pending' that have pools so apparently we're all in the market for pools.
As of now, available homes with pools include:
1 in Moline
2 in Bettendorf
1 in Davenport
Here's the details for the one in Moline. This one in Bettendorf (which has a ton of other assets) is close to a neighborhood pool (so that counts as something, right?), as does the other one in Bettendorf. This is the only one in Davenport that has its own pool. Scroll down to see the pics of each one!
Are the Pools Worth It Though?
Obviously a highlight of having a pool is lounging out by it, having cookouts, or hosting the kid's friends or neighborhood for a pool party. But a 2019 study by Lending Tree found that only 10% of homes even have swimming pools. And at the time of the study, homes that do come with pools are valued 54% higher than the homes that don't have pools.
Some experts say owning a home with a swimming pool isn't all it's cracked up to be. Swimming pools take time and maintenance and any repairs that pop up in the pool can be pricey.
If You Want a Home With a Pool, Best of Luck Finding One in the QC
At the moment, there aren't many homes in the QC that have swimming pools. Here are a few of the ones that do.
Eastern Iowa Mansion For Sale For $1.75 Million Has Indoor Basketball Court
A home in eastern Iowa has hit the housing market and it literally has everything. This mansion in Cedar Rapids, IA comes with a heated in-ground pool, beautiful home movie theater, 5 bedrooms, and an indoor basketball court. The home is currently listed for
$1,750,000.
Craving Filipino Food? You Can Now Visit This QC Filipino Restaurant
Yoshi's Bar and Filipino Canteen has opened up in downtown Davenport, making it (as of now) the only Filipino restaurant in the QC.
More From ESPN 104.1 FM and 1170AM