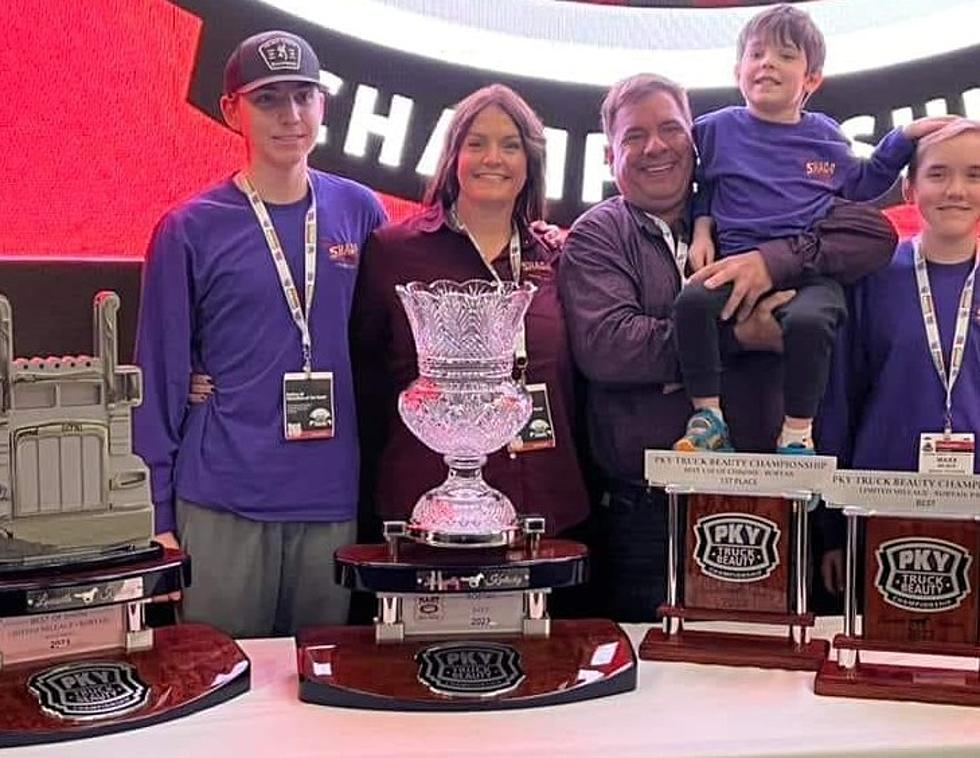 Jones County Man Wins Big At Mid-America Trucking Show [PHOTOS]
Facebook via Conrad Shada
Three and a half years of hard work has paid off for a Jones County man, as his passion project won him some serious hardware at the world's largest truck show.
Conrad Shada of Anamosa has spent the past three-plus years building a truck the way he wanted to. He told the Anamosa Journal-Eureka that it was a "labor of love." He was hell-bent on getting it done because so many people told Shada that it simply couldn't be done. The truck that Shada would go on to build involved taking a 2020 Peterbilt 389, and retrofitting it as a 379. That model was in production from 1987 to 2007 and Shada called it "the best of the best." The Journal-Eureka reports that Shada purchased such a model, minus the engine and transmission, stripped everything off it, and rebuilt it to look like the 379.
To say that the truck is one of a kind is an understatement. Shada told the Journal-Eureka that "nobody's ever done anything quite like this." Shada took his creation to truck shows and the early results were mixed. He won first place at a show in Illinois and then things really took off. He eventually got an invitation to a non-judging event at the Peterbilt plant in Texas. It was there that he was encouraged to try his luck at the world's largest truck show, the Mid-America Truck Show.
Even though Shada thought that he was "out of his league" at the prestigious event, the judges thought otherwise. The Journal-Eureka reports that Shada's truck took home awards for NAST Best of Show Bobtail, Best of Show-limited mileage-Bobtail with no miles, Best Use of Chrome-Bobtail and Bobtail-Paint/Graphics-Best Of for the limited mileage class. In the end, Shada says he was simply following his dream. He told the Journal-Eureka,
Don't let anybody crush your dream. If you've got it in your heart to do it, you do it.
Don't be afraid of your dreams. Don't be afraid of hard work. Congratulations Conrad!
LOOK: See the iconic cars that debuted the year you were born
See How School Cafeteria Meals Have Changed Over the Past 100 Years
Using government and news reports,
Stacker
has traced the history of cafeteria meals from their inception to the present day, with data from news and government reports. Read on to see how various legal acts, food trends, and budget cuts have changed what kids are getting on their trays.
More From ESPN 104.1 FM and 1170AM