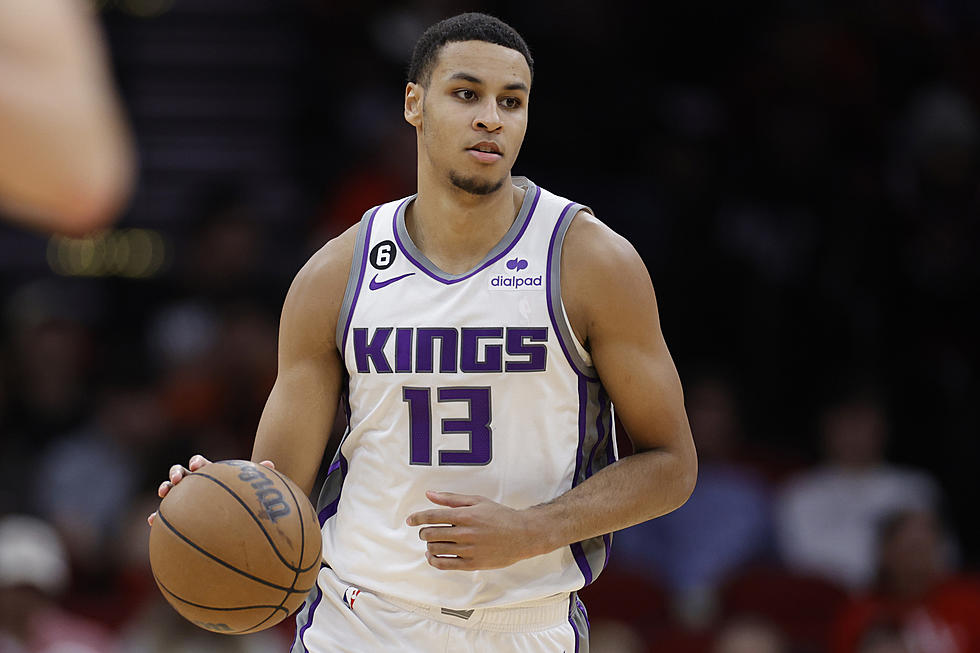 Keegan Murray Makes Young Hawkeye Fan's Day at Kings Game
Photo Credit: Carmen Mandato, Getty Images
There are so many great stories of athletes doing kind things for fans that many easily get overlooked or lost in the shuffle. When you look up an athlete on Twitter, or see them trending, you worry you might be bombarded with negative comments. But every now and then, you're pleasantly surprised at what you find, and you're happy you did.
At least I was when I saw that Sacramento Kings power forward Keegan Murray had posed with a fan who attempted to get his attention with a personalized sign at a Kings game last week. It was the boy's 15th birthday and all he wanted was a selfie with Keegan Murray.
Safe to say, he got his wish! It seems as if the boy wants to follow in Murray's footsteps and attend the University of Iowa. Of course, before being drafted by the Kings #4 overall, Murray shined at Iowa, averaging 23.5 points, 8.7 rebounds, and 1.5 assists in his final year as a Hawkeye.
At the beginning of the season, Murray had respectable odds to win NBA Rookie of the Year. According to Vegas Insider, Murray had the fifth best odds to win Rookie of the Year at +650. He was behind Orlando's Paolo Banchero, Oklahoma City's Chet Holmgren, Houston's Jabari Smith, Jr, and the Pistons' Jaden Ivey, respectively. Presently, Murray is fifth in odds.
Murray and the Kings have had a stellar year thus far. Individually speaking, Murray is on his way to breaking the all-time rookie three-point record. He's already broken the Kings all-time rookie three-point record with 137-made three-point shots. The Kings are currently 3rd in the Western Conference too, with a 32-24 record that has them poised for their first playoff since 2006.
The Kings currently own the longest active playoff drought amongst the four major American sports leagues (NFL, NBA, MLB, and NHL).
Keegan Murray has been instrumental in helping the Kings' tides turn this season. And it's nice to see he hasn't forgotten his roots nor the young fans who follow him wherever he goes!
Iowa Born Sports Stars
What do each of these stellar athletes have in common? They all hail from the Hawkeye State.
More From ESPN 104.1 FM and 1170AM