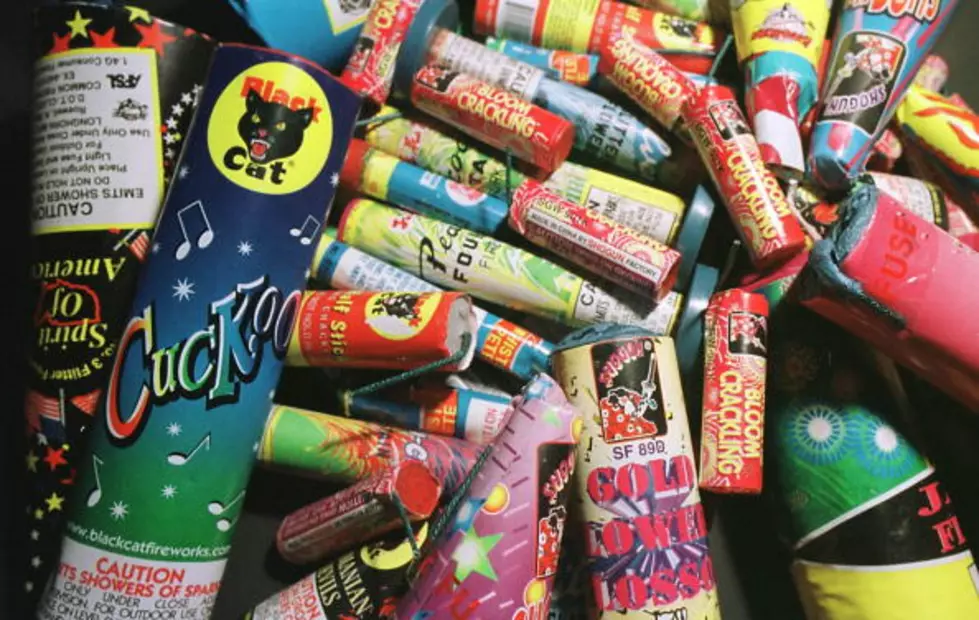 Limits Are In Place For Firework Use In The Quad Cities
Getty Images
If you found firework noise excessive this summer, local government officials have put a plan in place in hopes of minimizing the number of days residents can use legal fireworks.
Bettendorf, Davenport, and Scott County have come to an agreement on restricting the use of fireworks that would limit detonation of commercial-grade products to three days over the year.
According to a QC Times article, Bettendorf City Administrator Decker Ploehn said the three entities have agreed on confining use to July 3 and 4 from 2 to 11 p.m. and Dec. 31 from 10 p.m. to 12:30
Earlier this year, former Iowa Gov. Terry Branstad signed a bill that permitted the use and sale of fireworks from June 1-July 8 and Dec. 10-Jan. 3.
State law prevents cities and counties from banning sales, but does give them the authority to limit the window of use or institute an outright ban on their use.
Local municipalities opted to wait on modifying the window of use to see how residents would act in summer, but after a slew of complaints about fireworks use, including some neighborhoods inundated with artillery barrage-like sounds, elected officials knew the state's window was too liberal.
Before the first window closed in July, Davenport took it one step further and chose to reinforce its ban on fireworks in the interim period. Bettendorf and Scott County also discussed limiting use over the New Year's Eve holiday period.
In Bettendorf, the discussion and vote of a first ordinance to limit use will take place in two weeks. Other jurisdictions are expected to follow suit in order to have the rules in place by December.
More From ESPN 104.1 FM and 1170AM