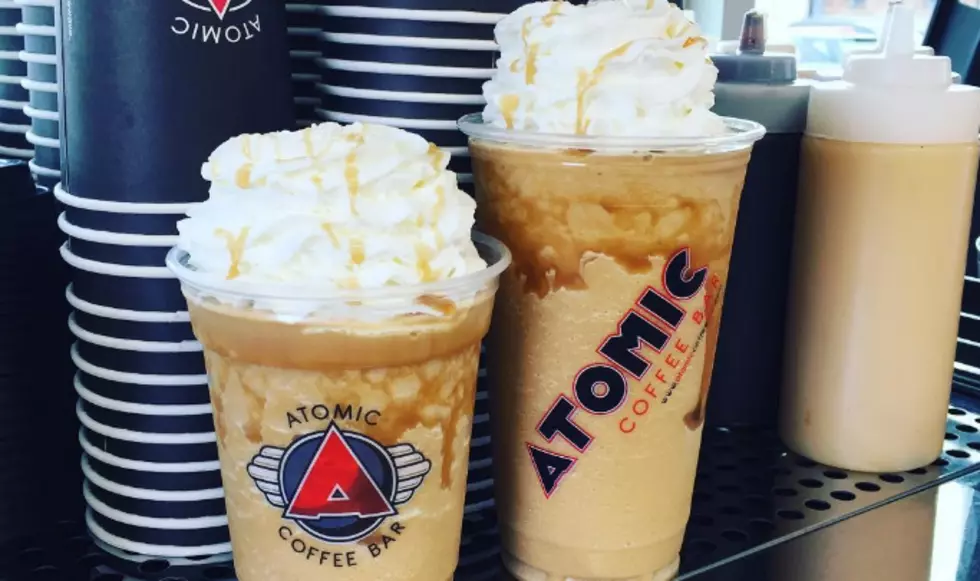 Popular Local Coffee Chain To Open Bettendorf Location
Atomic Coffee Bar via Instagram
Bettendorf residents will soon have a new place to get their coffee fix. Atomic Coffee Bar, a hot spot for java in Davenport, will soon be expanding to Bettendorf. The Quad City Times reports that the Bettendorf City Council approved a development plan for a drive-thru Atomic last night.
There was initial hesitation from the Planning and Zoning Commission, as Atomic's Brady Street location has caused traffic issues in the past since it's also a drive-thru only. The Commission was afraid the same thing could happen in Bettendorf if cars pile up in a similar way. Atomic's staff was able to sway them, however, noting that the Bettendorf location will probably not see the same level of business. There are several competitors in the area, including two Dunn Brothers locations and Coffee Hound.
The new location will be built at 3235 Ridge Pointe Road, near Pleasent Valley High School. Since the site was just approved, I'm thinking it will take some time to begin building, but I'm sure Atomic lovers in Bettendorf are thrilled.
More From ESPN 104.1 FM and 1170AM