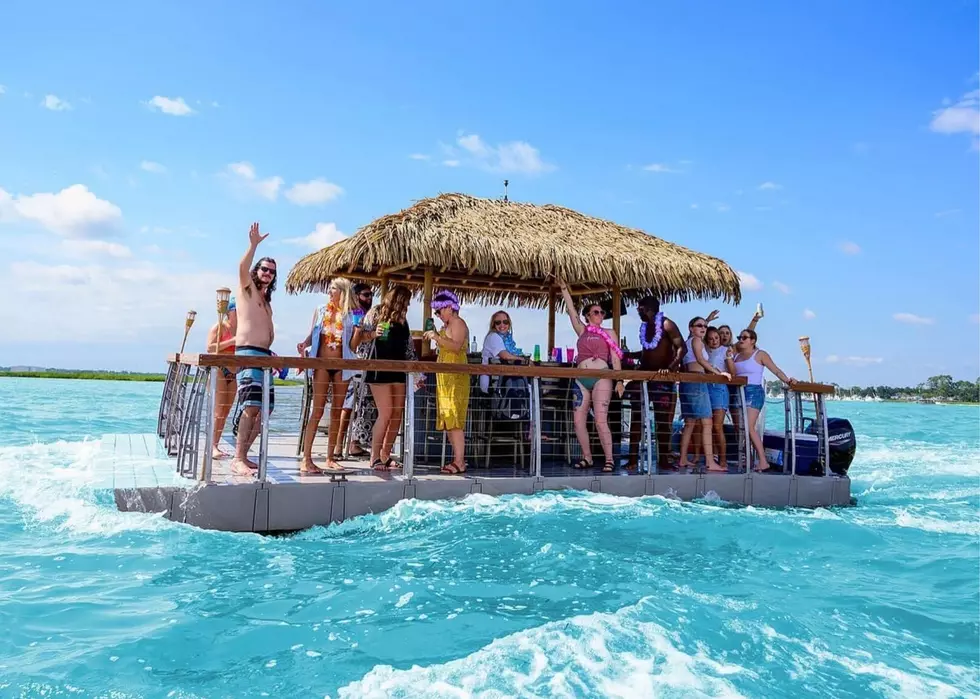 Forget the Pedal Tavern: This QCA Floating Tiki Bar Is How to Summer
Tiki.Tavern Facebook
A mere thirty minutes away from the Quad Cities is a thing that tanks the suggestion of renting a pedal tavern in the summer.
It's the Tiki Tavern. It's a floating tiki bar that you can rent. Yes, they'll provide a captain (who is trained in First Aid & CPR) for your float, so no one in your crew needs to learn to operate a boat.
They're booking for this summer so if it's something you think you want to do, get on it! If a bigger floating patio is more your speed, there's one of those not too far from the QC. Scroll down to see pics of the Tiki Tavern!
Pricing & Rules
The Tiki Tavern costs $50/per person every two hours. It requires a minimum of 6 guests and a maximum of 12 to rent out the tavern.
If you're going to jump in the water, they require you to wear a swimsuit. You can bring you own food and drinks onboard if you want to!
There's no pets allowed, no vaping or smoking onboard, and it's definitely recommended that you go to the bathroom before you hop on the Tiki Tavern. Otherwise you may be in for an uncomfy journey.
The Tiki Tavern has a state-of-the-art sound system and a hostess to help you toss back some drinks.
If you want to book the Tiki Tavern, here's the link to book online. If you want to reach out via phone, their phone number is 262-422-5556.
Without further ado, scroll down to see pics of the Tiki Tavern! It looks like a fun time!
Forget the Pedal Tavern: This QCA Floating Tiki Bar Is How to Summer
Meet Princeton's Tiki Tavern, a floating tiki bar that you can rent!
The Only Floating Bar In Iowa Is Ready To Help Throw Off Your Equilibrium
There's nothing like the floating patio at Fleetwood at Saylorville in the state of Iowa. See what the vibe and menu look like!
You Can Stay In These Unique, Cool Airbnb's Close To The QC
Both air travel and gas are expensive this summer but we still have the travel bug this time of the year! Here are a few Insta-worthy places near to the QC that you can check out this summer.
More From ESPN 104.1 FM and 1170AM