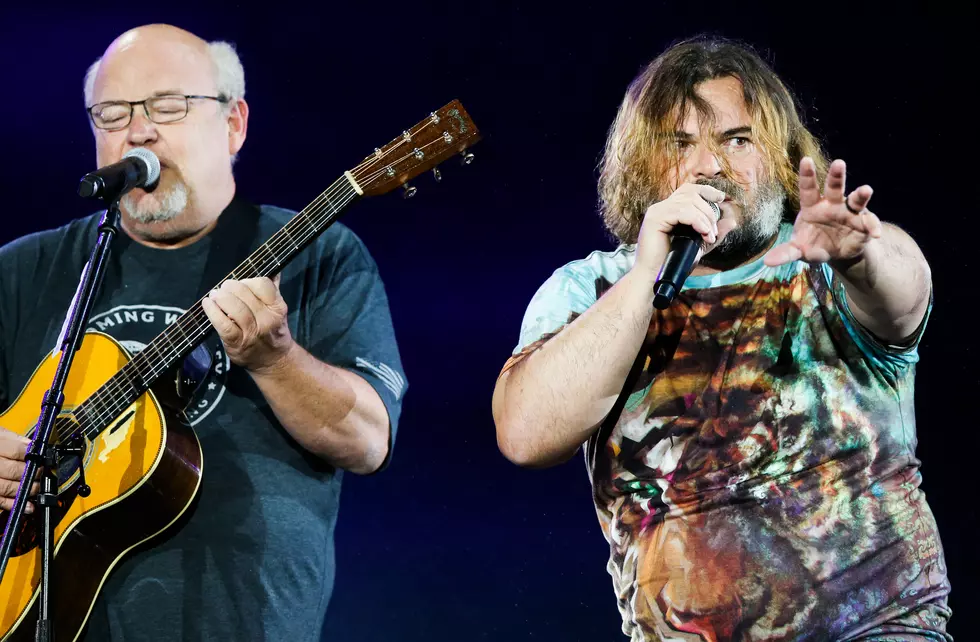 Quad Cities Tenacious D Show Canceled
Getty Images
Another show scheduled to come to the Quad Cities has officially been canceled.  Tenacious D was going to come to the Quad Cities for the first time in 18 years on September 25.  But due to Covid-19, Jack Black and Kyle Gass will not be at the Adler Theater for The Purple Nurple tour.
Here is the message from Tenacious D:
"Dear D-sciples:
We are very sad to announce that - due to the ongoing status of COVID-19 - we have had to
cancel "The Purple Nurple Tour...Twisting Hard To The Left!" We were looking forward to hitting
so many of these great cities this Fall, but it's important to let health and safety lead the way at
this time. All tickets can be refunded at the point of purchase.
The idea behind The Purple Nurple Tour was to rock the vote in swing states across the country. In
2016, there were six states that were decided by 2% or less (Florida, Michigan, Minnesota, New
Hampshire, Pennsylvania & Wisconsin) -- and swing states are going to play a huge role in the
outcome of the election this November. Voter turnout matters more than ever this year, so make
sure you're registered to vote so we can get the most divisive president of all time out of office!!
The D loves you and hopes to see you soon,
JB & KG "
Refunds will be issued via your original point of purchase. Due to the
unprecedented volume of cancellations and postponements, please expect to receive your
refund in as soon as 30 days. For questions concerning tickets, please call the Adler Theatre Box
Office at 563-326-8522 or email boxoffice@riverctr.com.
Enter your number to get our free mobile app
Celebrity Kids Who Look Exactly Like Their Famous Parents
More From ESPN 104.1 FM and 1170AM