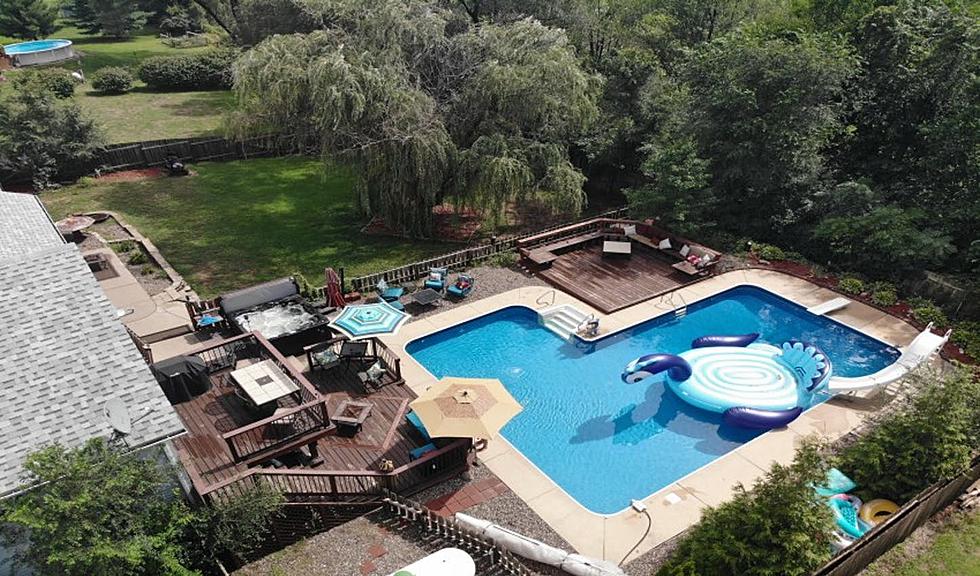 Rent Your Own Private Pool in the Quad Cities with This App
Pool for Rent/Swimply
Wouldn't it be great to have your own pool without the expense of owning one? With temps in the 80s and 90s this week in the Quad Cities it might feel great to cool down by dipping your whole body in a pool that's not crammed with strangers.
You don't have to rent a house, vacation rental or Air B&B. Now you can search for pools to rent and I've found one just a few minutes from the Quad Cities.
I was feeling the heat one day and came upon a new app and website that tells you where you can rent just a pool and I found one in Long Grove, Iowa. The app is called 'Swimply" and you can search for pools available to rent anywhere.
This pool has it all. It's 4' to 8' deep, 40' x 30' and comes with plenty of space to soak up the sun. It even has a hot tub. You can bring up to 40 people. Here are some of the amenities.
Bluetooth speakers, sound system, night lighting, secluded, large parking area, screened in hot tub gazebo, large fenced in side yard, multi level decks, picturesque setting. Liquid propane heater and fire table available with advance notice upon booking (additional fuel fee required).
There's even free wi-fi if you need to get some work done while you're hanging out by the pool. Leave Luna home though; no pets are allowed.
The pool rents for $57 an hour on weekdays and  $60 an hour for weekends. Towels, grill and hot tub along with additional guest fees (if you bring more than 4 people theres a $7 per guest charge) are extra.
It doesn't sound like a bad deal at first. Except I'm never at a pool for only an hour. I usually like to post up for a whole day. Also, I have no idea what's 'reasonable' for a pool rental, because I never knew renting a pool was a thing. If you have a bunch of people to spilt the fee, cooling off could be pretty affordable.
So far, the pool has all 5 star reviews. The hosts Amanda and Michael seem to have a top notch swimming experience. You can rent their pool and get more details here. Happy swimming!
Rent Your Own Pool in Long Grove, Iowa
See the Must-Drive Roads in Every State
LET'S GO: The most popular historic sites in America
More From ESPN 104.1 FM and 1170AM