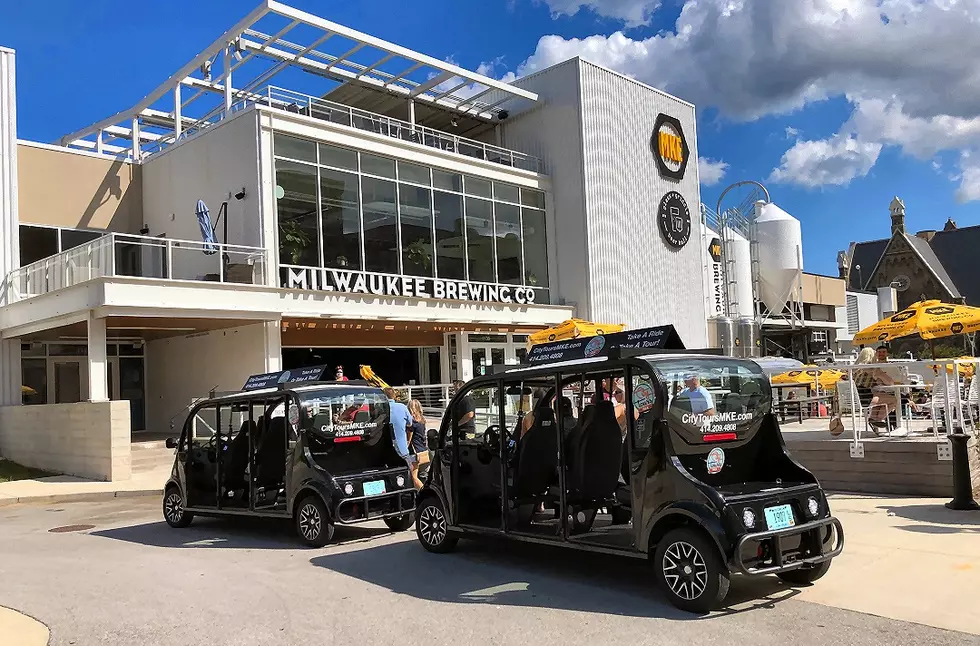 Wisconsin Brewery Tour Let's You Zip Around in an Open-Air Cruiser
Credit City Tours MKE
Time to go cruisin' for some brews.
If you're looking for something unique to do with your favorite drinking buddies this summer, I think I found the perfect thing. It's a brewery tour, but the best part is how you tour. You don't walk, you don't bike, you don't scooter. So what do you do? You hop in an open air cruiser!
Picture a really fancy golf cart that can fit more rows of people. You can your friends can bop all around Milwaukee for this three hour brewery tour that includes ...
Samples of 8 different beers
Stops at 4 microbreweries
Gratuities (at planned stops)
One full Brewery Tour (1 hour) and 3 tasting rooms
How fun is that? The brewery tour is fun in itself, but add the open-air cruiser aspect and you really have yourself a day. I mean, come on, look how FUN these look -
Not a beer drinker? No worries there. There's a ton of other tours offered by the same company where you can have plenty of fun around Milwaukee. Some of those tours include things like a karaoke tour, a dive bar tour, a haunted pub crawl, and more.
I think a hot summer day in Milwaukee is truly ideal for this tour. You can sip on some cold beer, then catch a breeze when you're zipped around in the open air cruisers.
The tour company's website details -
So, ROLL OUT THE BARREL and get ready for an afternoon of shenanigans where the ride is half the fun! Our cruisers are open-air during the warmer months for a truly different experience. Perfect group activity for Milwaukee bachelor and bachelorette parties, birthday parties, corporate and business events and more!
You can find out more details
here
.
Rockford's Nasty Jelly Bean Line Up
Listen to MJ on 97ZOK every morning 6:00 to 10 AM.  Follow her on Instagram and Facebook.  
More From ESPN 104.1 FM and 1170AM