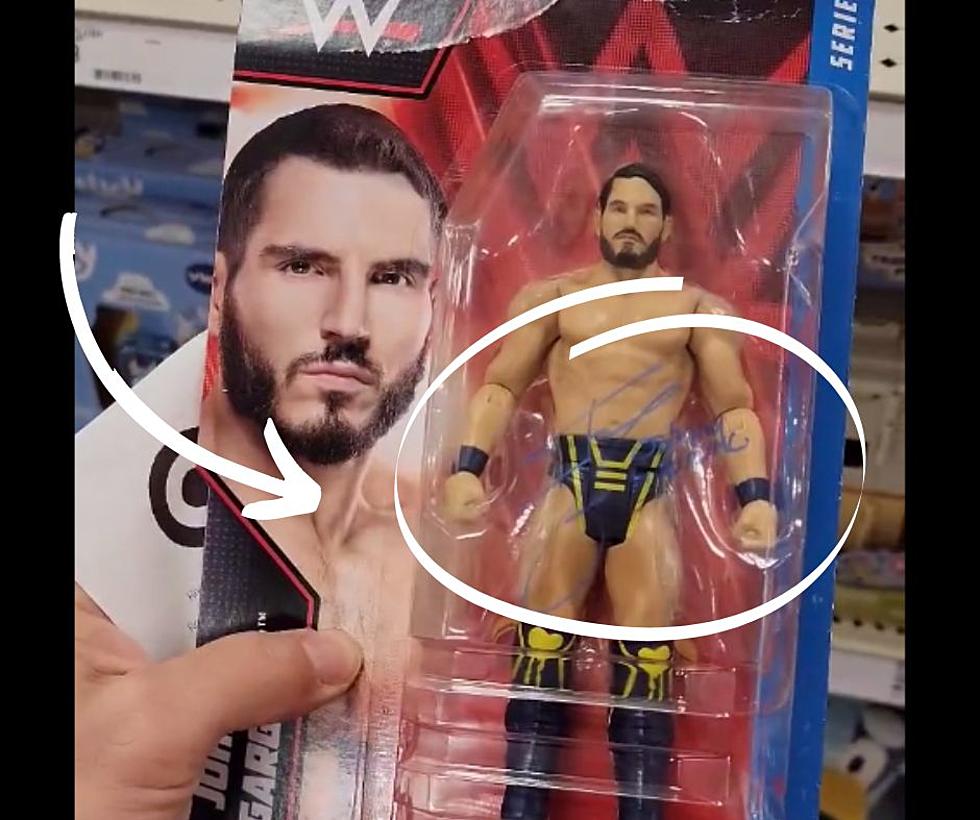 WWE Star Hides Autographed Toy at Rockford Target Over the Weekend (Video)
Johnny Gargano - Twitter
When you are not in the ring showing your stuff, what do you do when you are a professional wrestler for the WWE? You go to Target on East State Street in Rockford, IL of course. Say what?
Johnny Gargano and the WWE Superstars invaded the BMO Center in downtown Rockford a couple weeks ago, part of their "Road to Wrestlemania" tour. I guess Johnny Gargano likes it here, because he was back in Rockford over the weekend.
Johnny Gargano obviously did a little shopping while in Rockford Sunday. Why were you back in town, Johnny?
On his Twitter feed, Johnny filmed a trip to Target in Rockford where he found...himself. Johnny Gargano, the action figure. So what do you do when you find your very own toy? You purchase it, autograph it, and hide it inside Target with the receipt...so a WWE fan can find it! How cool is this? Imagine being a huge WWE fan and finding this...What a great gesture by Johnny. Check this out...
Johnny Gargano found a great hiding spot for this action figure too! He went to the "Bluey" section at the Target in Rockford and set it behind some toys. Bluey is an Australian preschool animated television series.
Well will you look at this, it was found less than an hour later!
15 Bad Ass Pro Wrestlers From Illinois
More From ESPN 104.1 FM and 1170AM