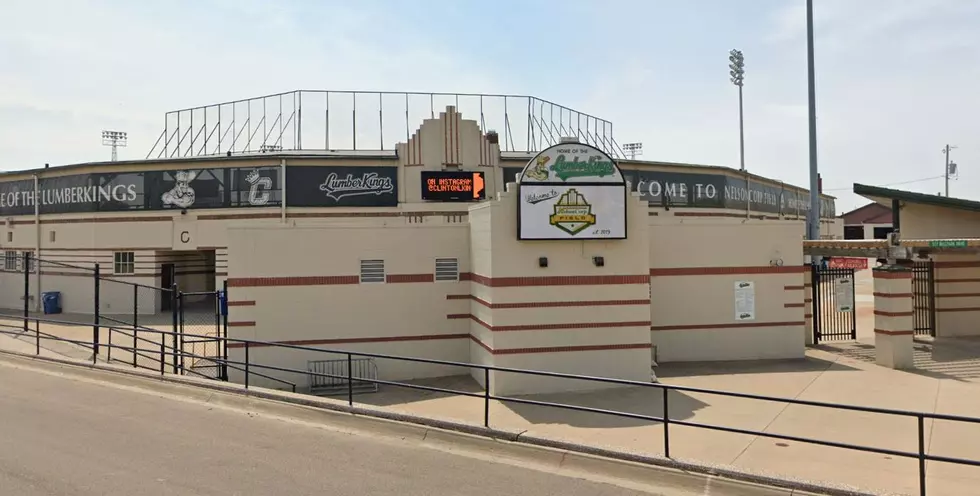 Clinton LumberKings Hosting Cubs vs. Cardinals Watch Party
Google View
Enter your number to get our free mobile app
The Clinton LumberKings may not be playing baseball this season, but that won't stop them from showing baseball inside the ballpark. This Sunday, fans will be able to enjoy one of Major League Baseball's greatest rivalries, the Cubs and the Cardinals.
There have been no fans to enter NelsonCorp Field this year. The Clinton LumberKings, who also play in the same league as the Quad City River Bandits, didn't get a chance to play baseball this year because of the coronavirus pandemic. Thankfully for the residents of Clinton, the staff of the LumberKings wanted to continue to bring fans to the stadium, baseball or no baseball.
For the first time in the year 2020, baseball will be shown rather than played at NelsonCorp Field. This Sunday, the Clinton LumberKings will host a free watch party of the Cubs and Cardinals game this Sunday.
In an announcement on their website, the Clinton LumberKings say that the game will be viewed in the Picnic Garden. The game will be on display with an LG 65' 4K TV courtesy of Zirkelbach Home Appliance.
The entry gate for the watch party is located on 6th Avenue North closest to the Picnic Garden. Gates will be open at 5 p.m. with first pitch slated for 6 p.m.
The Cubs will be on the road in St. Louis.
The LumberKings concession stands open and deals on food and beverages, including $2 cans of beer and bottles of soda or water. They will also have special food prices available.
READ ON: Weird, wild UFO sightings from throughout history
More From ESPN 104.1 FM and 1170AM