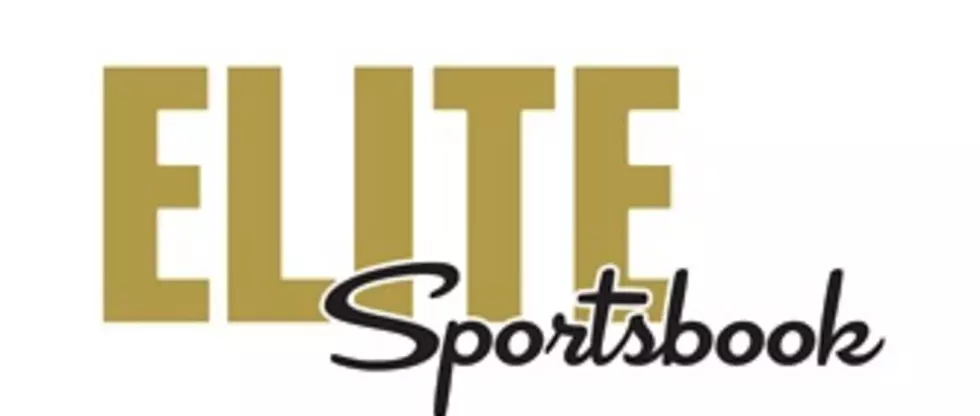 Free Wagers From Elite Sportsbook
elitesportsbook.com
The sports world is slowing trying to make its way back into our routine of what has become life in 2020.  NASCAR has started back up and so has PGA.  NBA has a bubble plan and MLB finally agreed to play 60 games.
UFC has been going on for some weeks now and Elite Sportsbook at Rhythm City Casino has some promotions that might interest the UFC fan and the sports wagering fan.
ELITE SPORTSBOOK FREE BET
So here is the deal, you make a parlay that includes to wagers and one must be on a UFC Fight Night on this Saturday, June 27th.  If your parlay is at least of a $20 wager, Elite will credit your online account with a FREE $10 bet.  FREE $10!
So let's make a hypothetical parlay...
If we bet some of the heavy favorites on Saturday night on a $20 parlay, we could win $80.67 AND get a $10 FREE BET credited to our account.  Who do we bet?  Great question...
BRENDAN ALLEN -290
LUIS PENA -275
MIKE PERRY -300
MAURICE GREENE -230
DUSTIN POIRIER -230
This is a payout of +403-- which means if you put up $100 on the parlay, you would cash out with $403 if ALL fighters win.  Plus, that FREE $10 BET will be credited to your account immediately.
---
FREE WAGER WITH ONLINE DEPOSIT
Speaking of your Elite Sportsbook online account-- it might be time to reload your account and if you do, you can add a FREE bet.
Elite Sportsbook wants to THANK YOU for being loyal customers.
When you add money into your online account and type THANKYOU in the online cashier screen, Elite Sportsbook will credit your account 50% of your deposit up to $100.  Meaning, the most you can deposit to get the MAXIMUM free bet bonus is $200.
I did it for $100 and got an immediate $50 FREE BET credited to my account.
So do your research, find your sport to bet on, and check out Elite Sportsbook.
More From ESPN 104.1 FM and 1170AM