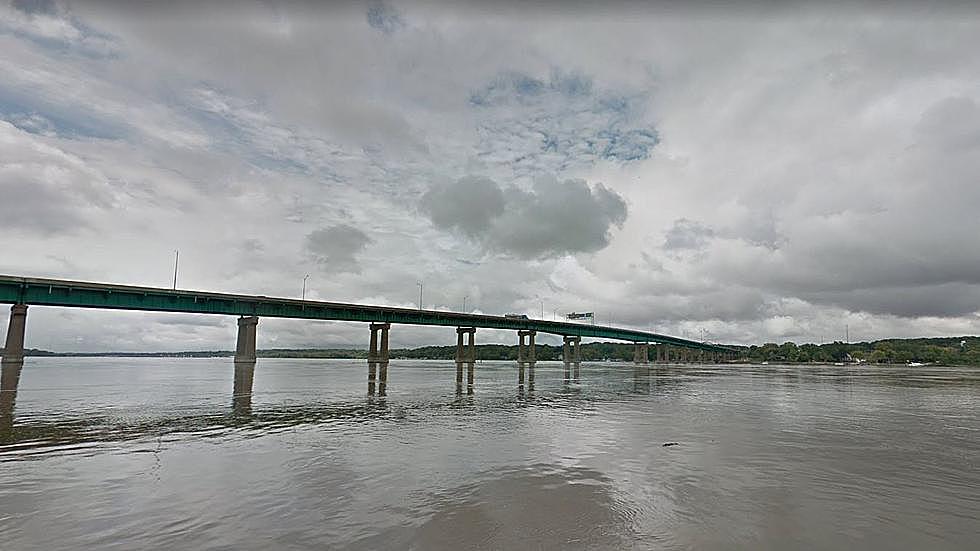 Road Alert: Lane Closures Start Monday on I-80 Bridge
Connor Kenney
Starting on Monday, April 18, a bridge washing project will begin on I-80 and will affect traffic flow near LeClaire and Rapids City for two weeks.
Daily lane closures on the I-80 bridge between LeClaire and Rapids City will be in place from 8:00 a.m.-6:00 p.m. on Mondays through Thursdays while crews clean the bridge.
According to a news release from the Illinois Department of Transportation, crews are going to be washing the bridge, weather permitting. The closures aren't expected to be in place for too long. The Illinois Dept. of Transportation expects the project to last for two weeks.
There's also another closure to mention as the bridge washing begins- the Illinois DOT also advises that there will be intermittent lane closures on Illinois 84 under the bridge in Illinois and Cody Road in Iowa. Watch out for that too, starting on Monday.
If you normally have to travel in the area during the closure times, find alternate routes if you can. If you can't, you are advised to allow for extra time and expect delays. As always, pay attention to signs in the work zone, be careful of the speed limits near the zone, and don't use your phone while you're driving through a work zone.
To keep track of current travel conditions and to see where road construction is going on in Illinois before you head out, go to gettingaroundillinois.com. For more updates from the Illinois Department of Transportation District 2, find them on Twitter @IDOTDistrict2.
Craving Filipino Food? You Can Now Visit This QC Filipino Restaurant
Yoshi's Bar and Filipino Canteen has opened up in downtown Davenport, making it (as of now) the only Filipino restaurant in the QC.
Delizioso! You Can Now Visit QC's Tastiest Sicilian Restaurant
Mio Russo Sicilian Bar + Table has opened its doors in Bettendorf. The sights and smells (and reasonable prices!) of the food make it impossible to resist!
More From ESPN 104.1 FM and 1170AM