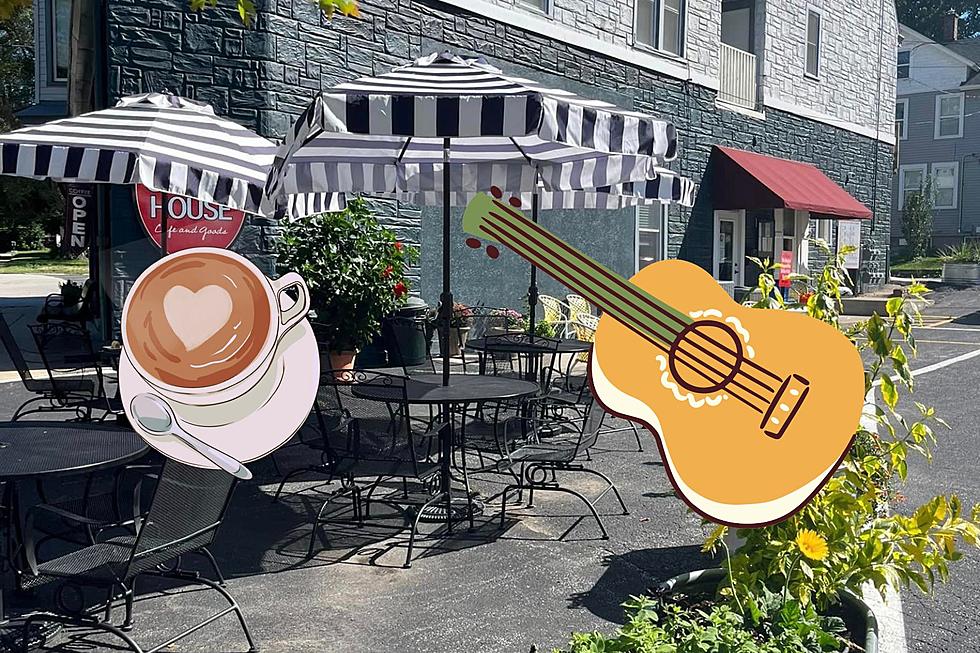 Party On The Patio with Coffee and Live, Local Music in Davenport
Coffee House / Canva
Summer is almost over but the patio is still a great place to enjoy time with friends and family, food and drink, and live music.
You can enjoy all of it for free with a Party on the Patio in the East Village of Davenport on September 15 and 16.
Coffee House - Party on the Patio Festival
The Coffee House (1315 Jersey Ridge Rd, Davenport, IA 52803) has been a supporter of live local Quad Cities music since its creation. So they decided to throw a FREE mini weekend festival in the East Village of Davenport!
The Coffee House will be serving their signature drinkables that are both adult and kid friendly.
Plus you'll need to eat, so T Daddy's BBQ will be on-site with the sauce and delicious BBQ menu and Yayas Exotic Jolof will be serving up their authentic Senegalese food.
You can check out the vendors that will be on site including getting live-printed T-shirts from Gnar City!
Festival Lineup:
Friday, September 15th, 2023:
Lojo Russo: 11:00 a.m. - 1:00 p.m.
Flabbergastor: 2:00 p.m. - 5:00 p.m.
Angela Meyer: Friday 6:00 p.m. - 9:00 p.m.
Saturday, September 16th, 2023:
Wolfskill (Coffee solo set): 10:00 a.m. - 12:00 p.m.
Nicole Dean: 12:00 p.m. - 2:00 p.m.
Slow Rollin' Duo: 2:00 p.m. - 5:00 p.m.
Wolfskill & The Wild (Band set): 5:00 p.m. - 6:00 p.m.
The Textures: 6:00 p.m. - 9:00 p.m.
Find out more and keep up with everything going on with the Party on the Patio by following Coffee House on Facebook and liking their event page.
Eastern Iowa Home For Sale Has Amazing River Views & Man Cave
A home in Eastern Iowa that's for sale could be the ultimate summer paradise. The home is nestled in the bluffs along the Mississippi River in Clinton, IA. It has 4 bedrooms, 2.5 baths, a couple of fireplaces, and a man cave that will help improve your golf game. Take a look inside this beautiful home being shown by
Joy Jensen with Gateway Realty Group.
Top 12 Things People Never Thought They'd Do as Adults
No one could have ever imagined that they would be doing any of these things when they were growing up. As a younger individual, you probably never wanted to go to bed early and thought you'd be a night owl all of your life, but as you grew up you started to fall into the habit of going to bed early. Many things affect our daily life as we grow up and cause us to change our habits.
Here is a list of 12 things people never thought they would do as adults, but ended up doing anyway.
More From ESPN 104.1 FM and 1170AM