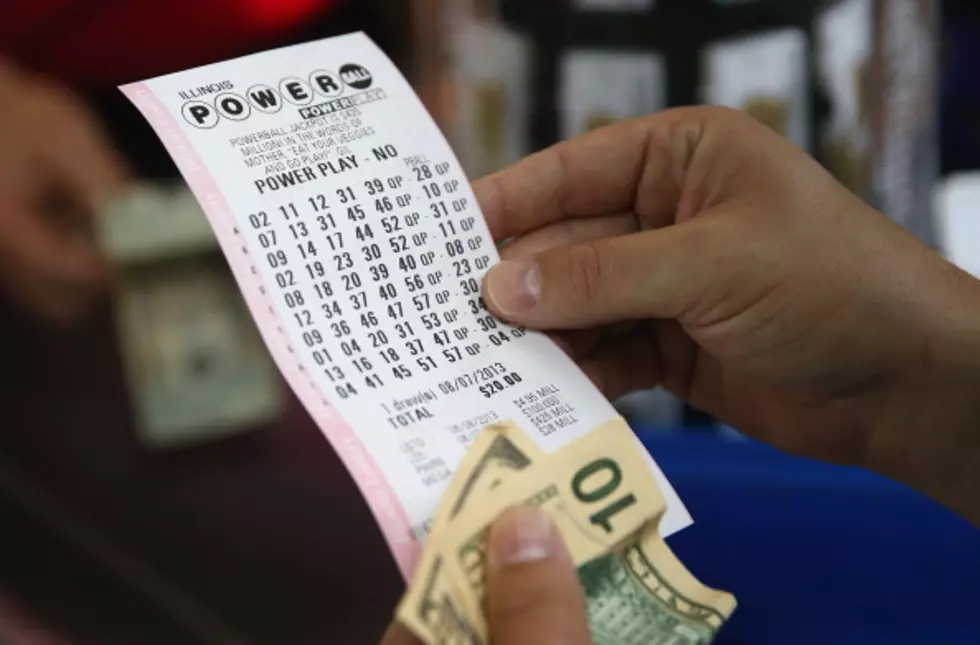 Someone Won The Lottery-Was It You?
Getty Images
According to the Iowa Lottery someone in Davenport has a ticket worth nearly $4.4 million.
The winning ticket in Saturday's Lotto America drawing came from the Kwik Star convenience store at 2850 W. Locust St. in Davenport. A QCOnline story says in a unique twist, the winner got lucky twice: The $4.38 million jackpot was won with a free play from a lottery promotion.
During the month of May the Iowa Lottery is giving away free lotto plays in a promotion called "Lotto Surprise." Random players receive free lotto plays when they buy tickets in a particular game. During the past week, the qualifying purchase was a Powerball® ticket and the free plays involved were in the Lotto America game. So the jackpot-winning ticket was generated as a free play when the winner purchased a Powerball ticket at the Davenport store.
Check your ticket if you were at the W. Locust Kwik Star! The winning numbers are: 8-15-18-32-45 and the Star Ball number of 1. Kwik star is happy too; they get a $5000 bonus.
More From ESPN 104.1 FM and 1170AM