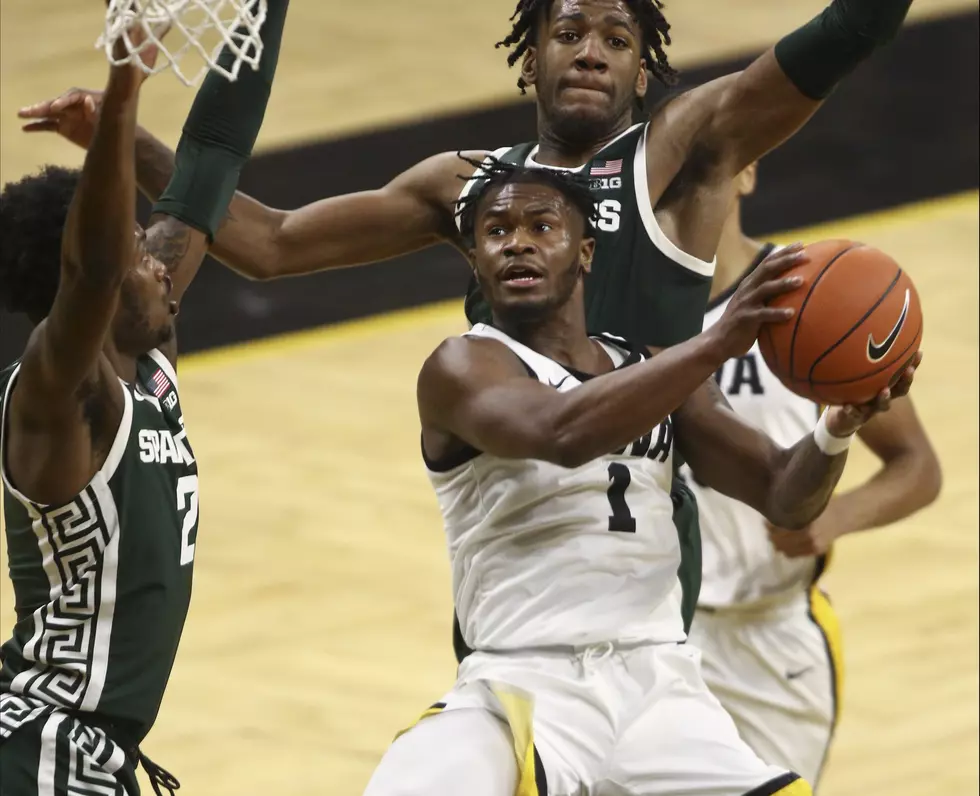 Super Subs Lead Iowa Over Michigan State
Getty Images
As I sat and watched the Iowa vs. Michigan State game Tuesday night, I couldn't help but notice something. Fran McCaffery is never afraid to got with the hot hand, or in the case of last night, the lineup that was working the best.
Iowa got down early in the first half, 26-15. It was then that McCaffery inserted some of Iowa's super subs into the lineup. Jack Nunge, Joe Toussaint, Keegan Murray, and Tony Perkins helped the Hawkeyes storm back and take a 48-43 lead at the half. The defense was tight and in your face. They were athletic and opportunistic on offense. Of course, it helps when you have the likely National Player of the Year on your team too.
Luka Garza was the one starter who played plenty of minutes and led Iowa with 27 points and 12 rebounds. The Gazette also reports that Garza officially went over the 2,000 point mark for his Iowa career. He now only trails Roy Marble on the all time scoring list. But even Garza said that last night was about the guys off the bench.
Jack Nunge was huge in the first half, scoring 11 points and pulling down 7 rebounds before the break. Joe Toussaint had one of his best games of the year scoring 10 points and handing out 6 assists. The perimeter defense helped stop the Spartan offense which was on fire from three point land in the first half.
There were some not so great moments for the Hawkeyes. Guard C.J. Frederick is still not right, and is still nursing a lower leg injury. And lets not even talk about the free throw situation.
Iowa is in action Thursday night as they host #7 Ohio State.
Enter your number to get our free mobile app
10 Things You've Probably Said If You're From Iowa
More From ESPN 104.1 FM and 1170AM