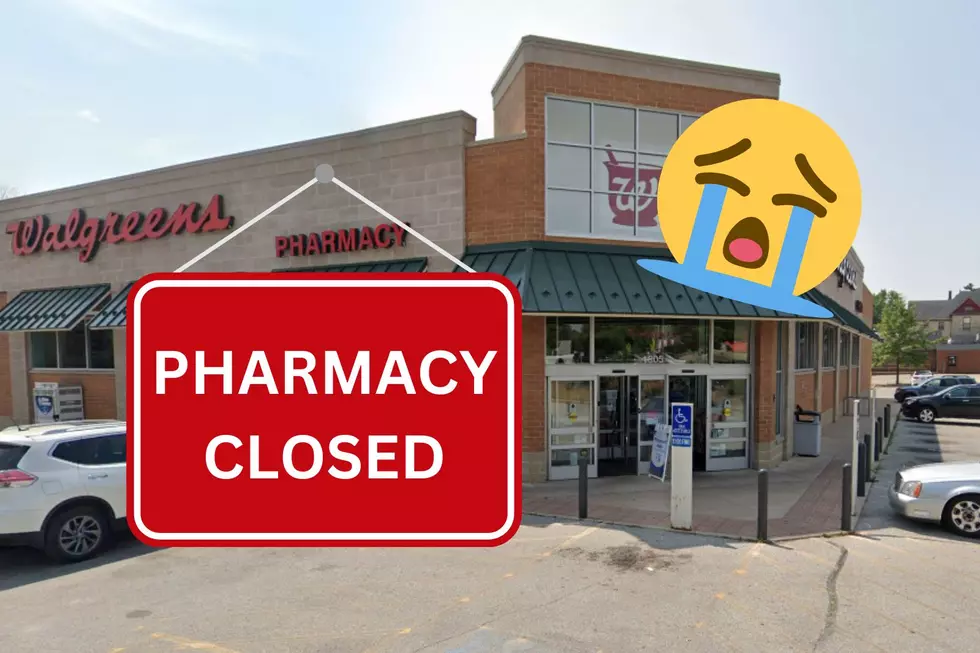 Walgreens Is Closing Four Different Pharmacies In The Quad Cities
Google View, Canva
After much speculation and rumors, it has been confirmed that four Walgreens pharmacy locations in the Quad Cities will be closing down. The four Walgreens pharmacies closing include a location in Davenport, Rock Island, East Moline, and Moline.
On Friday, Local 4 News broke the news that select Walgreens pharmacies will be closing permanently. Local 4 News reached out to Kris Latham with Walgreens corporate communications and Latham told Local 4 on Thursday via email,
"What we are seeing at some locations in the Quad Cities is consistent with what many other healthcare entities have been experiencing: staffing challenges due to the ongoing national labor shortage."
Staffing shortages have been plaguing businesses both large and small throughout America, including right here in the Quad Cities.
Signs Outside Rock Island & Moline Walgreens Pharmacies
Local 4 News confirmed signs outside two Walgreens pharmacies. The first is at 3100 11th Street, Rock Island, IL.
The other is outside the Walgreens pharmacy at 3601 16th Street, Moline, IL.
Local 4 News says those signs read that those two pharmacies will be closed starting November 17th, 2022, with no indication of when they will reopen.
The Four Quad Cities Walgreen Pharmacies Closing
Our sources that know of the closings have confirmed to us the four Walgreens locations in the Quad Cities that will be closing the store's pharmacies permanently.
Besides the Walgreens pharmacies at 3601 16th Street in Moline and at 3100 11th Street in Rock Island, a Walgreens pharmacy in Davenport and East Moline will also be closing.
Walgreens Pharmacy - 1805 N Brady St, Davenport, IA 52803
Walgreens Pharmacy - 301 30th Ave, East Moline, IL 61244
Local 4 News says that the 3100 11th Street, Rock Island location is redirecting customers to 2955 18th Avenue in Rock Island. The 3601 16th Street, Moline pharmacy is redirecting customers to 4000 Avenue of the Cities in Moline.
Those affected by these closings can find another Walgreens Pharmacy in the Quad Cities at Walgreens.com/storelocator. Store hours that are adjusted are shown on the website, Latham confirmed to Local 4 News. 
Quad City Haunted Houses
Spooky season is here Quad Cities! Haunted houses are open and we know you want to get your scare on. We have the full list of Quad City haunted houses you need to visit before Halloween.
This Geneseo Home Is A "Nightmare On Zillow Street" And Wait Until You See Why
A Geneseo home on Zillow has some very interesting features. Would you buy it?
More From ESPN 104.1 FM and 1170AM