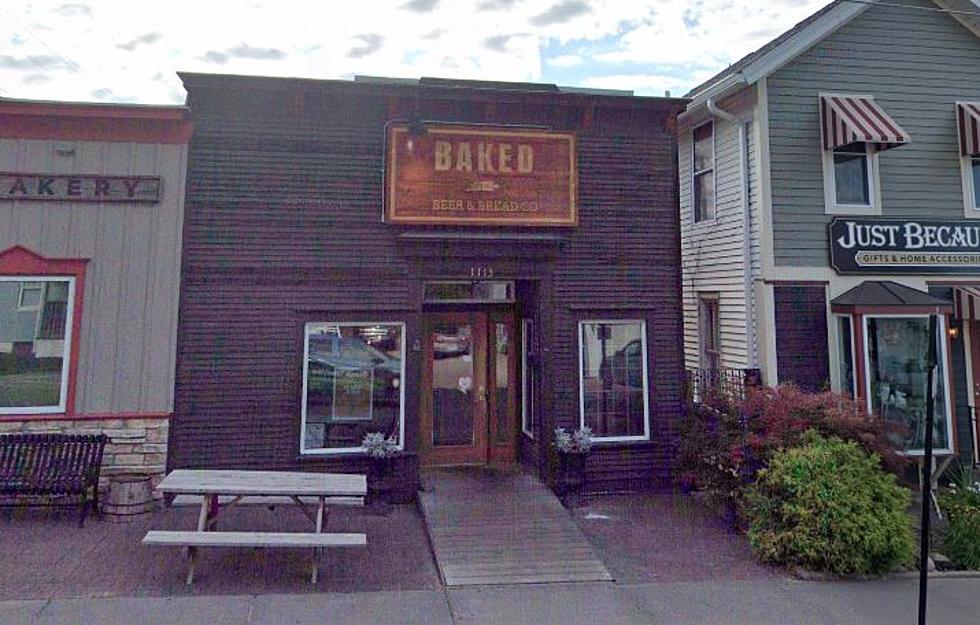 Baked Beer & Bread Co. Announces Closure
Google View
The pandemic has been tough on everyone especially small businesses and restaurants, including right here in the Quad Cities. Another Quad Cities staple gave us unfortunate news the day after Christmas citing the pandemic as one of the reasons for this announcement. Baked Beer & Bread Co. in the Village of East Davenport announced Sunday night that they are closing their doors for good.
In a social media post on Sunday night, December 26th, the owners of Baked Beer & Bread Co., referred to as Baked, announced they are closing their doors at 1113 Mound St. in the Village of East Davenport for good.
The Facebook post addresses negative rumors about the location, its employees, and where gift cards can be accepted in the future. The social media post read,
All employees have been offered positions at one of our other businesses. Rumors that state otherwise are simply untrue & irresponsible.
Our main priority has always been ensuring our staff remain employed & paid - even going as far to pay their salaries & paychecks out of our own pocket for weeks so that we could make it past the holiday.
Gift cards purchased at Baked will be accepted at Toasted, which is a new restaurant that opened in 2021 by the owners of Baked. The social media post said those who want a refund for their gift card can message Baked on Facebook.
The social media post blamed financial struggles for the COVID-19 pandemic over the past two years and what the post calls " many bad luck events" for the closure. Back in February of 2021, a water pipe bursts in the dining area caused extensive damage, and forced Baked to temporarily close.
The social media post continued to say,
"...it is time we focus our efforts in more kind places with our other locations and partners. We look forward to serving you at Toasted or Cookies & Dreams and at our other partners businesses."
Employees at Baked have been offered employment at the owner's other locations, Toasted and Cookie & Dreams, and rumors stating otherwise are untrue, according to the social media post.
Iowa's Second Oldest Bar
Frick's Tap on West 3rd St in Davenport is Iowa's second oldest bar. Cold beer, great service and a heated bar. What more could you ask for?!
LOOK: 20 Fascinating Photos From the First Modern Olympic Games in 1896
To celebrate the history of international sports cooperation,
Stacker
 took a look back at that groundbreaking event in Athens, when the modern Olympics were born in 1896. Keep reading to learn more about the athletes, spectators, and sports at that iconic event.
More From ESPN 104.1 FM and 1170AM