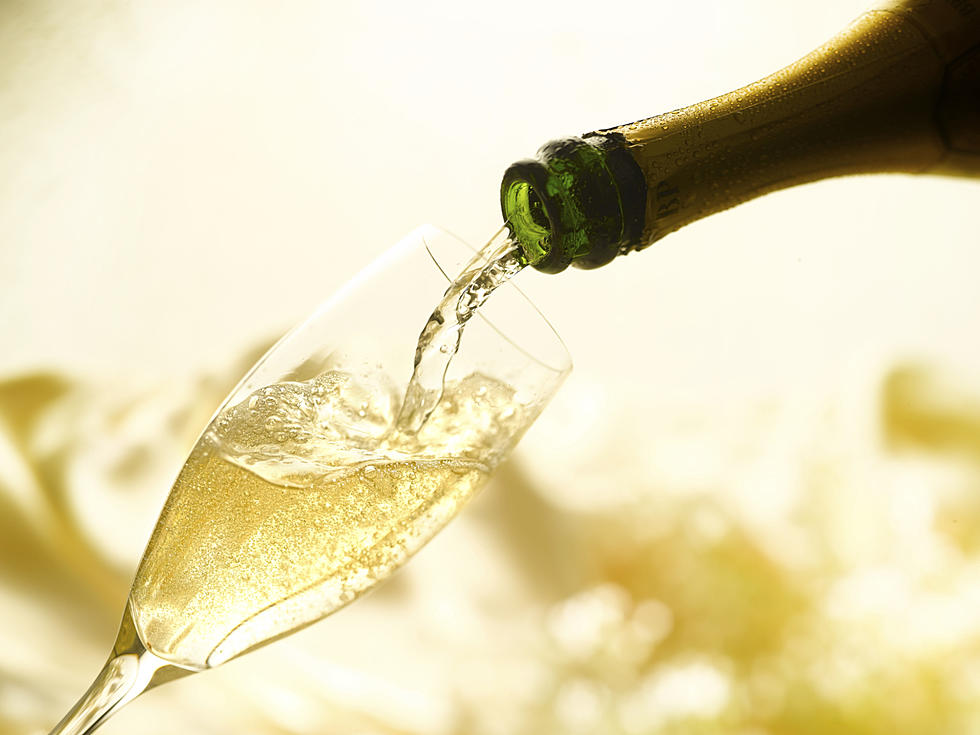 Illinois Loves Champagne, Iowa Not So Much
Thinkstock
Enter your number to get our free mobile app
What do you think of when you hear the word "champagne"? A lot of people think of weddings, New Year's Eve, celebrations, mimosas, bubbly, and just a good ol' classy time. You would think that the fancy drink would be pretty liked by everyone, but not everyone is a huge fan.
Popping champagne bottles is like the best feeling in the world. Even though champagne taste great and means that you are celebrating something, not everyone is a huge fan of champagne.
A new survey came out from our friends at Zippia showing just how much each state loves (or hates) champagne. To find out where each state lands on the list, Zippia used Google Trends data to determine which states are searching for champagne and champagne related searches. Searches like "champagne near me" and "champagne recipes". Zippia looked at a year of searches, which shows what states really like and dislike the bubbly.
Before we show you where each state landed, here are some interesting facts Zippia found in their research.
California shipped 10,887 9-liter cases of champagne throughout the U.S. in 2019
12,717 total cases that were shipped in the U.S. in the last year
The U.S. purchased 29.3 million 9-liter cases of sparkling wine in 2019.
The U.S. spends roughly $743 million to import champagne each year.
Sparkling rosé, also known as pink champagne, makes up 15% of sparkling wine in the U.S.
About 40-60% of all American champagne sales take place during the last two months of each year.
Champagne is responsible for 7% of the wine industry market.
The EU and U.S. signed a trade agreement in 2006 that said champagne has to be labeled as sparkling wine unless it's from Champagne, France.
The most champagne loving state state is surprisingly Louisiana. These are the top 5 states who love champagne:
Louisiana
New York
California
New Jersey
Massachusetts
The 5 states who don't like champagne the most include:
46. Idaho
47. Wyoming
48. West Virginia
49. South Dakota
50. North Dakota
In the Quad Cities, there are a lot of champagne lovers on one side of the Mississippi River, and not a lot on the other.
In Zippia's findings, Illinoisans love champagne a lot more than Iowans do. Illinois is the 10th most champagne loving state. Iowa is the 10th least champagne loving state. Iowa landed at #40 on this list. Iowans are too busy drinking their version of champagne, Busch Light.
7 Fancy Quad City Restaurants
More From ESPN 104.1 FM and 1170AM