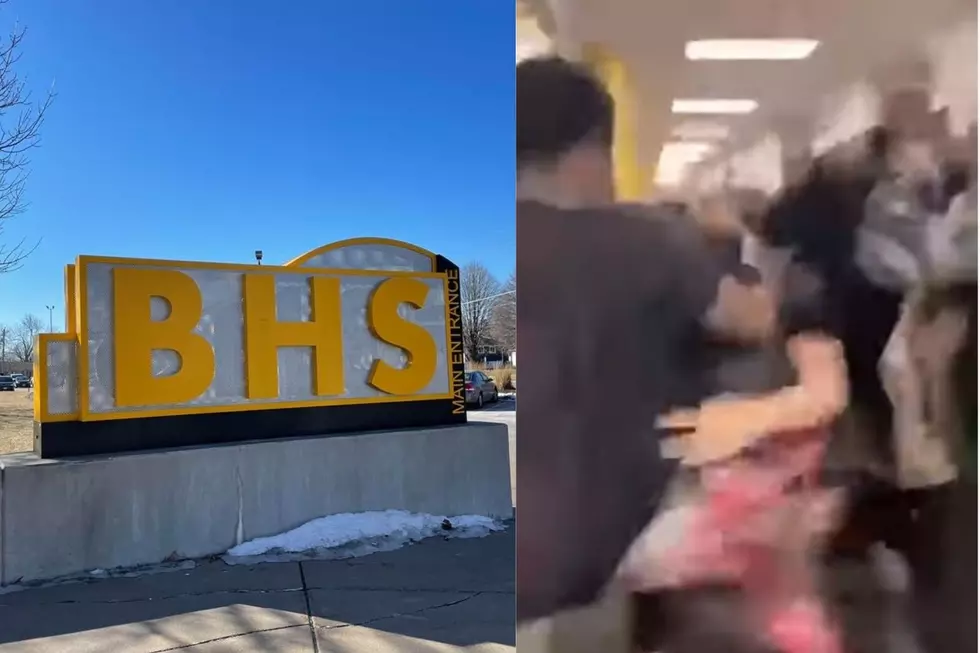 VIDEO: Fight Breaks Out At Bettendorf High School Days Before School Ends
Quad-City Times & Connor Kenney/Townsquare Media
If you haven't been keeping up with the news lately, the Bettendorf Community School District has been having some issues lately. Those main issues have been coming from Bettendorf Middle School due to terrible behavior by the students. A large fight broke out at Bettendorf High School on Thursday in the midst of the BMS issues.
If you're a parent and student in the Bettendorf Community School District, this story is probably becoming tiresome to you. But there have been many issues within the Bettendorf Community School District, especially at the middle school.
Bettendorf Middle School Issues
Last week we told you that the Bettendorf Superintendent, Dr. Michelle Morse, responded to the recent behavioral problems among students. Her response was to the May 12th school board meeting where teachers and parents claimed that poorly behaved students were taking over Bettendorf Middle School.
Our news partner, Local 4 News, reported that parents said the administration hasn't stepped in to handle students with these behavioral issues. During the school board meeting, teachers shared stories about students who showed terrible behavior like cursing at them, skipping class, starting fights, and throwing food around the cafeteria.
On Wednesday, May 25, the school district hosted a workshop where parents, teachers, and students were invited to work on issues at the middle school. The media was not allowed inside that workshop.
An update about the workshop was given the next day during another Bettendorf School Board meeting and according to KWQC, those who attended the workshop didn't think it really did much.
Bettendorf High School Fight
The issues at Bettendorf Middle School were seemingly overshadowed at Thursday's school board meeting after a large fight broke out at the high school earlier that day just days before the end of the school year.
The Quad-City Times obtained a clip of the video which can be seen below:
During the school board meeting on Thursday, a Bettendorf High School senior spoke about the fight saying at least 100 people were involved, according to the KWQC. The Bettendorf Police Department did respond to the fight.
There has been no official statement about the fight at BHS from the Bettendorf Community School District and Bettendorf Police.
The final day of school for the 2021-2022 school year at the Bettendorf Community School District is Thursday, June 2nd.
EXCLUSIVE: Take A Look Inside The New Daiquiri Factory In Davenport
The Daiquiri Factory is opening up its new location in downtown Davenport on Thursday, May 19th, 2022. We got an exclusive sneak peek inside the DaqFac's new location and Davenport's soon-to-be hottest spot for drinks and food.
Inappropriate And Funny Bumper Stickers in the Quad Cities
Yes, these car stickers have actually been spotted in the Quad Cities.
More From ESPN 104.1 FM and 1170AM