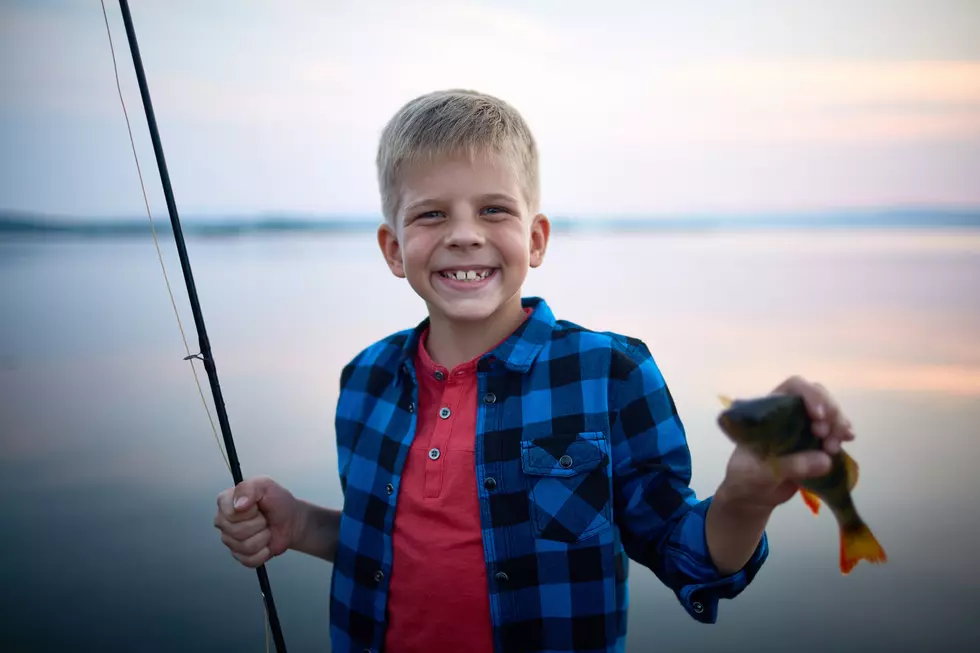 How You Can Fish For Free In Iowa This Weekend
shironosov
If you have been wanting to do some fishing in Iowa but haven't gotten around to getting that license yet, you want to try fishing for the first time, or you want to take someone fishing for the first time, then you'll like this news! The Iowa Department of Natural Resources is letting anyone who doesn't have a fishing license fish for free this upcoming weekend.
Last week, the Iowa Department of Natural Resources (DNR) announced that residents can try fishing without buying a license this weekend, June 3 through June 5 as part of the DNR's free fishing weekend.
This free fishing weekend in Iowa will be a wonderful opportunity to learn how to fish, take your family fishing as an outdoor activity, or even introduce a friend to fishing for the first time. With hundreds of Iowa lakes, thousands of miles of rivers, and many neighborhood ponds, there is no shortage of places to fish in the great state of Iowa.
The Iowa DNR has a nice interactive map that allows you to find stocked lakes and ponds that are easily accessible in parks and along trails. You can find that map at www.iowadnr.gov/Fishing/Fish-Local, or with the interactive map below:
Iowa DNR officials say that there are a bunch of fun, hands-on fishing events offered across Iowa this weekend to help families with fishing and those new to the sport. You can check out the general calendar at www.iowadnr.gov/fishing for a list of free fishing events.
If after this free fishing weekend in Iowa you want to kee fishing this summer, you'll need to buy a fishing license, and doing so is super easy. You can buy a fishing license with the DNR Go Outdoors Iowa online licensing system. Fishers can also download the Go Outdoors IA mobile app for iPhone and Android devices to buy and store their fishing license. This will allow you to have access to your license no matter where you are with your smartphone.
Officials can purchase yearly, seven-day, or 24-hour fishing licenses with the Iowa DNR.
The Iowa DNR also had some tips for taking kids fishing and catching crappie and bluegills on the Iowa DNR's website. Iowa DNR officials say that all other regulations remain in place.
New Doggy Resort Treats Your Pup Like The Royalty They Are
Here are some features from other K9 Resorts across the nation
What The Quad Cities Did For Fun in the 90's
Many times over the years, I'll be talking with friends about years gone by and I'll say "take me back".
Every generation goes through this, I assume. Looking back at a more simple time where responsibilities haven't set in and life seems fun. Opportunities are endless.
Let's go back to the 1990's to Wacky Waters, 50 Cent Beer night and revisit Mallards Mania!
More From ESPN 104.1 FM and 1170AM