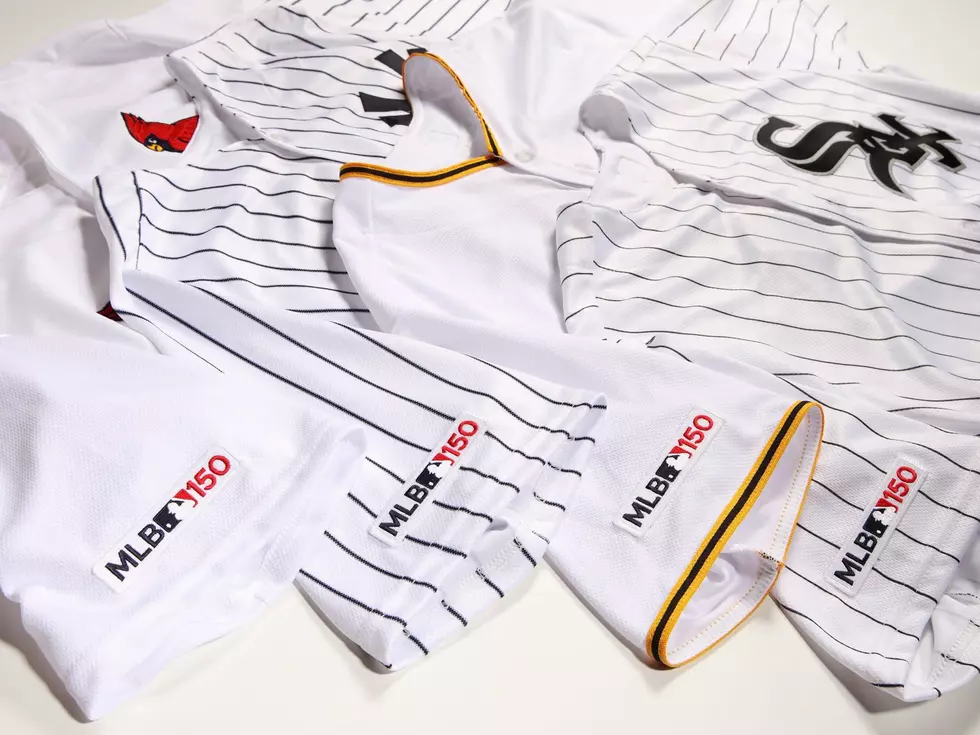 THE GOOD, THE BAD AND THE BORING MLB UNIFORMS OF 2019
this is a jersey!
The 2019 Major League Baseball season opening day is upon us.  Each year, teams can make the decision to change their uniforms, logos, hats, etc.  It can be to celebrate something, to eliminate something, to add or delete a color or even a change to a logo.  At the very most it can be an exciting change and at the very least it can still sell some of their  gear to the most loyal of fans who want to have up to date team paraphernalia.
The MLB will be celebrating 150 years of the first salaried baseball team, the Cincinnati Red Stockings, and will where a patch on the leave in celebration.  The Reds will have their own patch.
Also, the Cleveland Indians and the Tampa Bay Rays are losing the nameplates on the back of the jerseys.  They are the last two teams to use nameplates.  It will be the first time since 1972 that there will not be a MLB team using nameplates.
Now it is time to look at some changes to MLB teams.  Here you have THE GOOD, THE BAD AND THE BORING:
St. Louis Cardinals Saturday road uniforms jersey.  Then look similar to the road uniforms of the 1980s but they are not exact and I LOVE THESE UNIFORMS.
The Washington Nationals have changed up their batting practice hats and I feel guilty about how badly I want one of these lids.
The next change has nothing to do with the uniform but I really like what the New York Mets have done to their home dugouts.  They put the names of season ticket holders on the top of the dugouts in script.
I have hated the Minnesota Twins jersey since they started to incorporate gold into their uniform and I especially hate the 2019 home alternate uniform.  Font in front is fine but it is just an ugly color scheme.
The Oakland A's and the Seattle Mariners wearing advertising patches.  I understand that they have been doing it for years while playing in Japan but I don't have to like it.
The Milwaukee Brewers have changed the webbing on the alternate home hats with the "mb" glove on the front.  They have changed the webbing from blue to white.  Fart noise.
The Los Angeles Dodgers batting helmets have changed the font size of the numbers on the back of the helmets.
The Detroit Tigers has changed the font size of the "D" on their hats.
Plenty of teams did nothing at all.
More From ESPN 104.1 FM and 1170AM